These are a few Van Reets my son John has hatched out from the stock birds. Two are ready to go now as can be seen and anyone wishing to buy any of the other two nest pairs can send me the rings if they wish in the next 2-3 days to save on transfer costs. They are shown with pic's of same way bred YB's that I am racing this year to give some Idea of what the younger ones will be like?
Pair 3 stock, Sire, GB05K27130 Pencil Blue, "Yeates Cock". Bought from R.P.R.A one loft race 2005. 11th Hot spot 1, 67th Hot spot 2, 86th Hot spot 3, Final 96th. Sire of card winners both for my son John and others in Club and Federation. Dam of K27130 was WHU04N08998 1st Club, 3rd Fed, 1st North section, 3rd Welsh National Hexham 2004. Sire is a son of "Young Daniel" x "Schellens Lass". Dam is from Bert Hession lines of "Schone Blauwe", "Fourgeres".
Pair 3 stock, Dam, GB05J74231 Blue, "The Amazing Blue". Bred by myself for stock and has bred many a card winner with cock above and others. Sire is "The Unrung Cock" Himself a sire of at least 5x1st Federation winners that I know of. G/Son of "Donkere Witpen daniel". Dam Is stock hen 03V44176 a daughter of 97V78976 "Big Butts" winner of 1st Club, 1st Federation and 2nd Club, 4th Federation. (Beaten in Club by nest brother "Cross Wings").
First 2 Pic's are of Yongsters and parents as they are today and the folowing 2 are of the brother and sister that I have in my YB'team.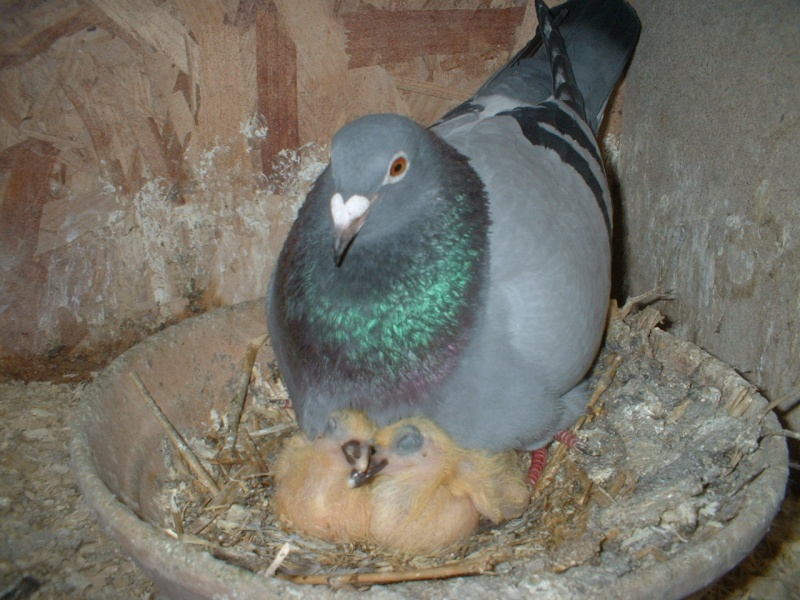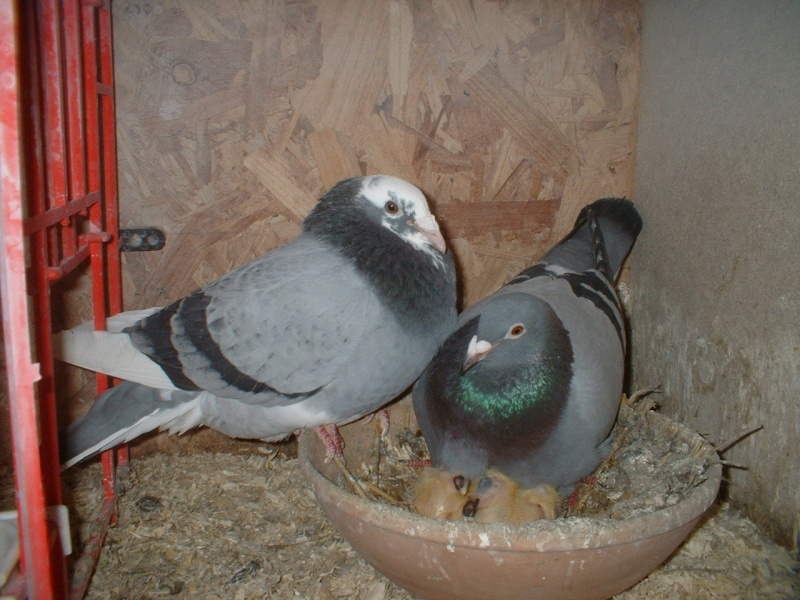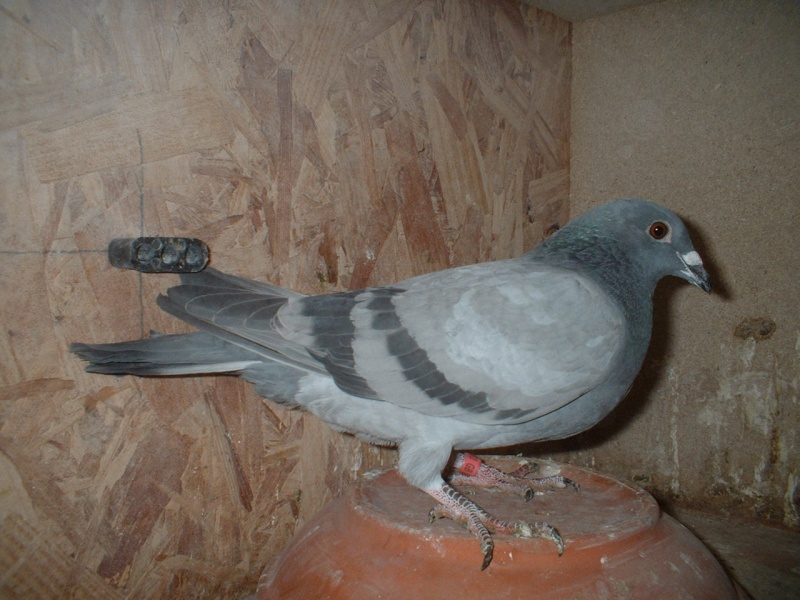 Pair 4 stock, Sire GB05Z84245 Pencil Blue W/F, "45" Owned by my good friend Linda and Bought from the R.P.R.A one loft race 2005 for stock. 41st Hot spot 1, 28th Final. Bred from Atherton and Bannister birds from "Toey's Double" x "Blue Toe" and birds from Mr and Mrs Streatfield multi Combine and open winners Etc.
Pair 4 stock, Dam GB05K30480 Pencil Blue pied "Toey's Lass". Bred by Sutton&Sands and Bought at auction costing in excess of £200. (most expensive bird in sale). Sire "The Recorder" from "Runaway" x "Recess" Dam G/G/Dtr of "Jonge Donkere Witpen" x "Schone Keweek Duivin" 05K30480 is Dam of winners in Club and Federation with cock above and other.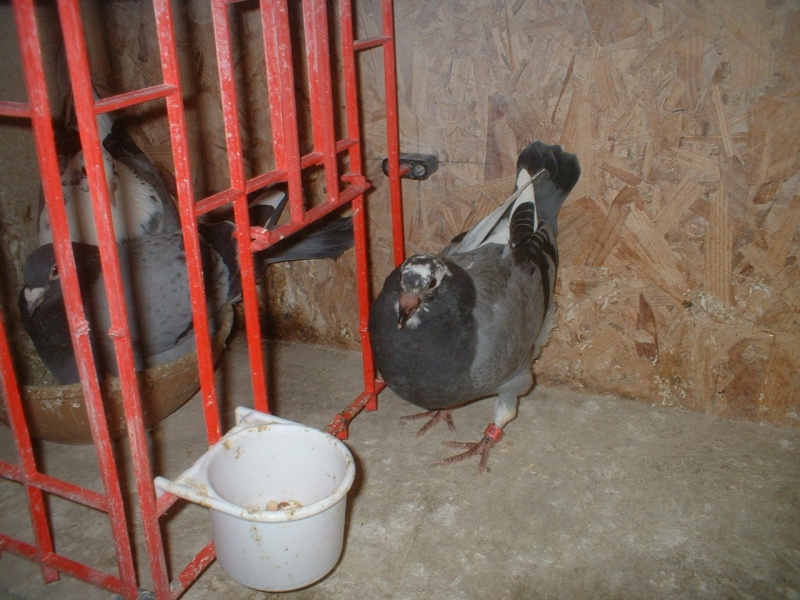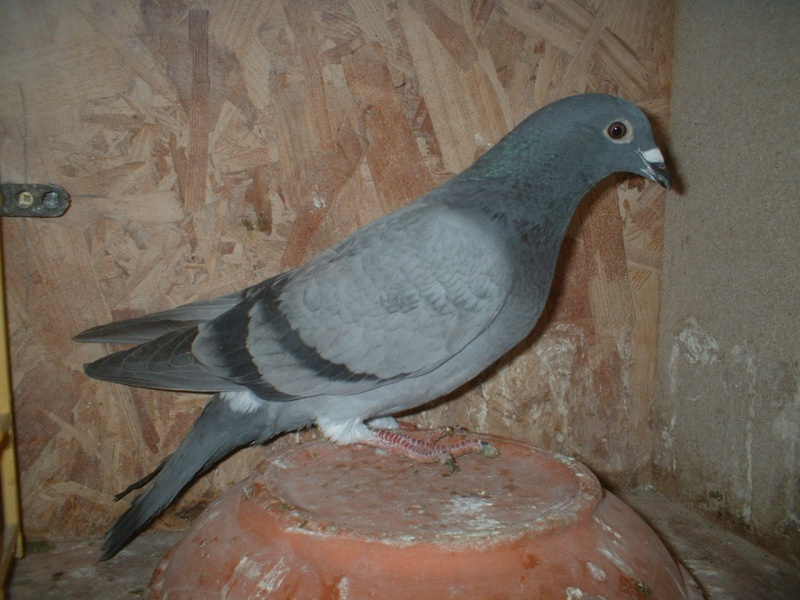 Pair 5 stock, sire GB04E01461 Blue Pied "Smudger" Bred and raced by Mr & Mrs G & L Greenwood (Nancy View lofts) Multi 1st and other card winning pigeon Inc 2nd North West Classic Club and featured in the 2006 Homing world stud book. G/Son of "Ramraider" x "Records Legacy" and "Roll over" x "Toey's Angel".
Pair 5 stock, Dam is GB03V44196 Blue Pied, Bred by W. L. Haines and bought from his entire clearance sale. (Has recently re-started with his G/Son). Dam of winners for me and others in club and Federation and also good pigeons as stock.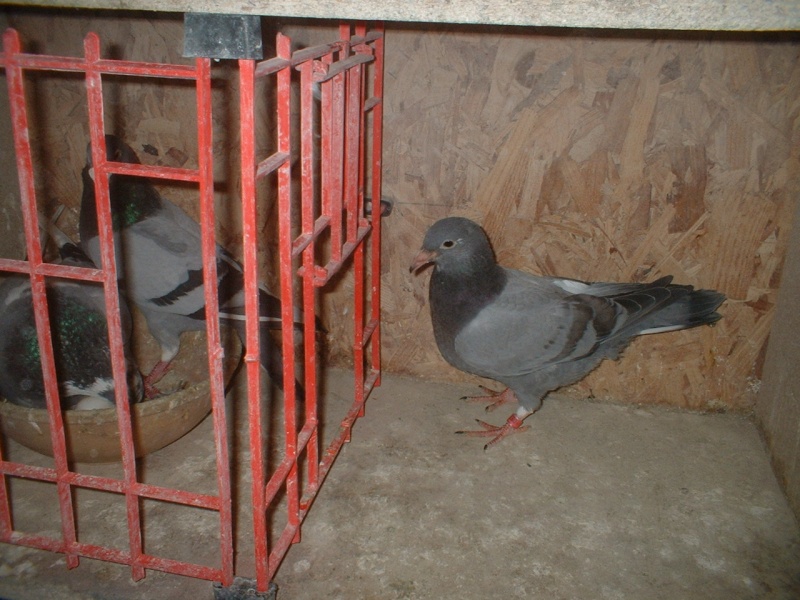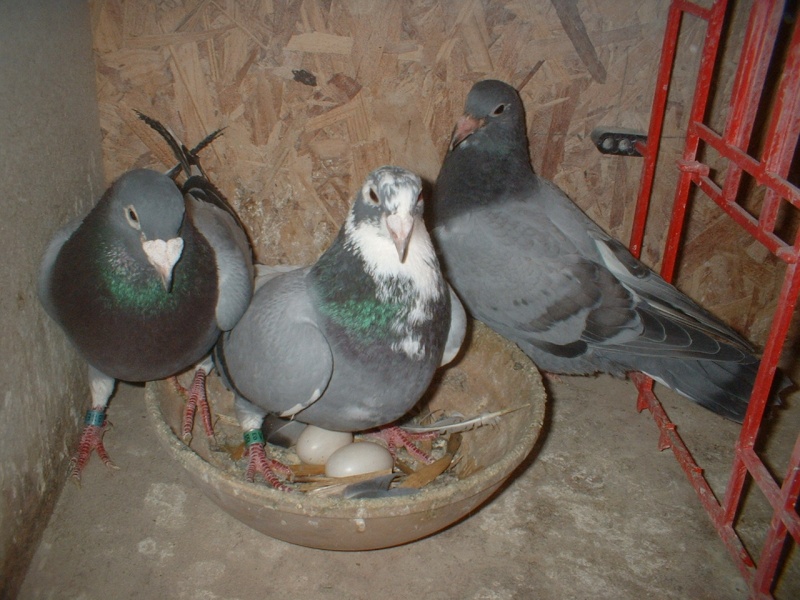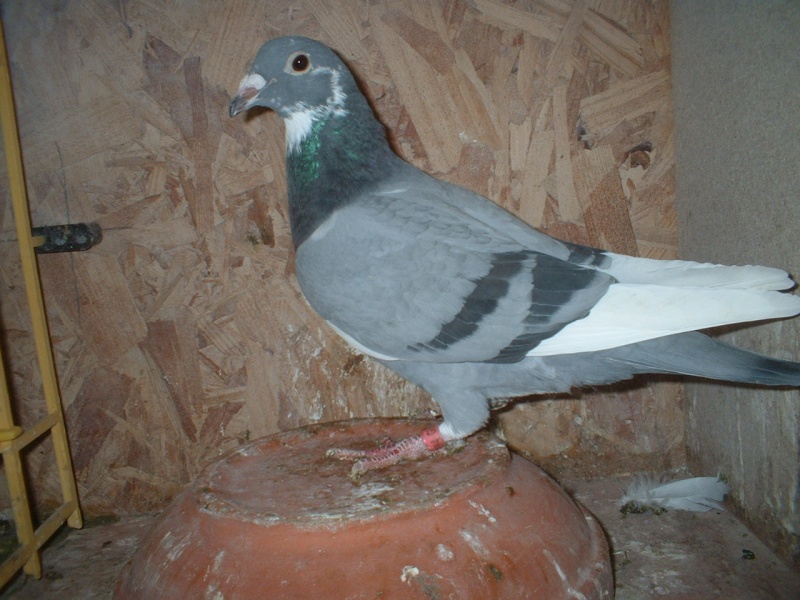 Pair 12 stock, sire GB05E17173 Blue "Nearly Man" 2nd Club Exeter, 2nd club Hullavington, 3rd club Frome, 3rd Club Hullavington, 5th Club Poole, Plus Federation positions. Also 7th North West classic Club Lulworth 2006. Bred and raced by Mr & Mrs G & L Greenwood Bollington, Macclesfield. Bred winners in Club Etc. G/Son of "Raider" x "Recent", "Rocky" x "Roller"
Pair 12 stock, Dam GB08H18401 Blue. Dtr of Mr & Mrs G Lloyds CSCFC old hens open winner Lessay 2008. Hen was flying to this youngster)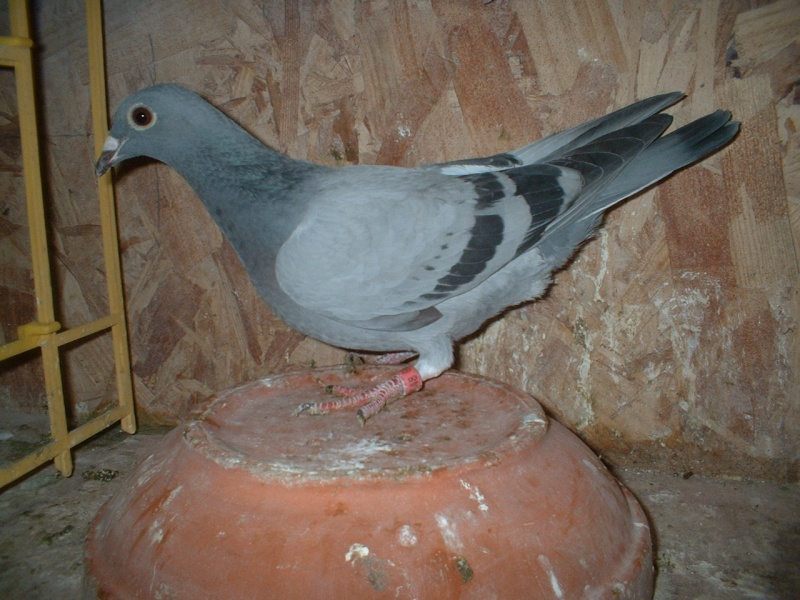 All YB's £25 each or 120 the lot to help cover carriage. Cant be fairer than that, believe me the parents cost me way, way more than that!!